Announcing our Spring Concert Series, 2020
Into Eternity
We are very pleased to announce our 11th season of concert performances in the northern Shenandoah Valley region, including Front Royal, Winchester, Millwood and Manassas.
The Spring 2020 concert series, titled "Into Eternity", will take place on four dates:
Friday, April 17, 2020     7:30 p.m.     Front Royal Presbyterian Church
Sunday, April 19, 2020     4:00 p.m.     First Baptist Church Winchester
Tuesday, April 21, 2020     7:30 p.m.     All Saints Catholic Church, Manassas
Sunday, April 26, 2020     4:00 p.m.     Christ Episcopal Church, Millwood
Mark your calendars now and stay tuned! Additional performances may be added to the schedule. Our flyers and concert details will be posted here when they are available. All performances are free of charge. A $10 donation is requested.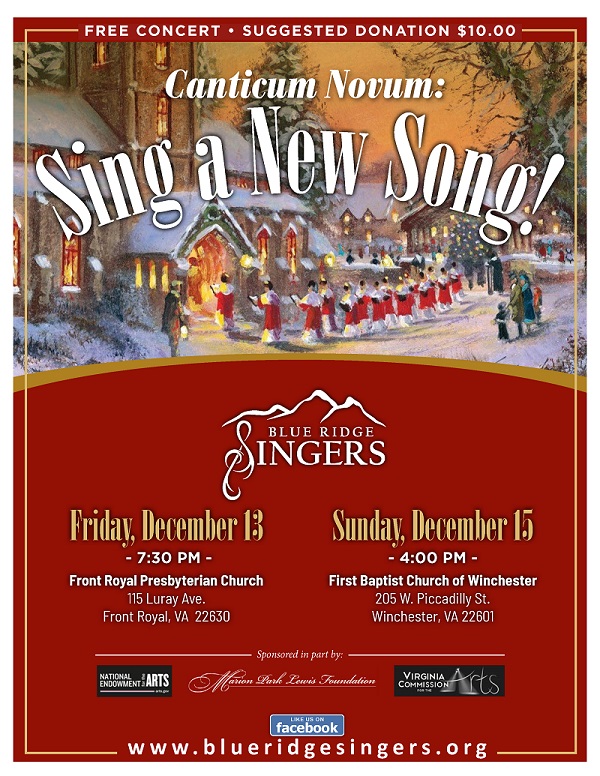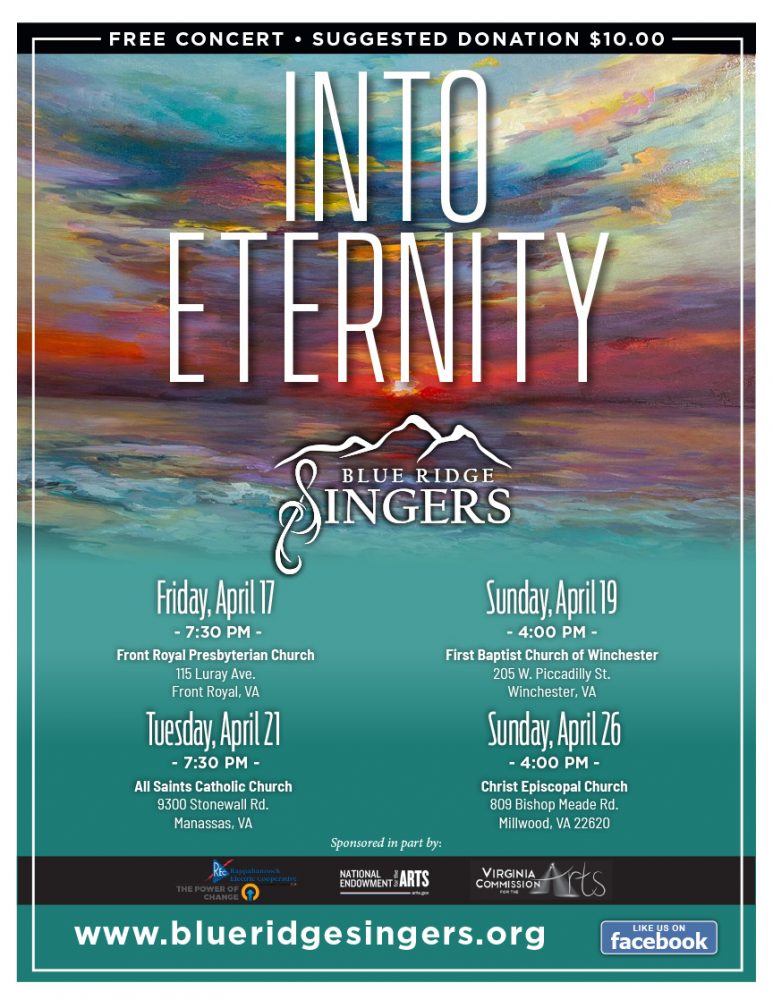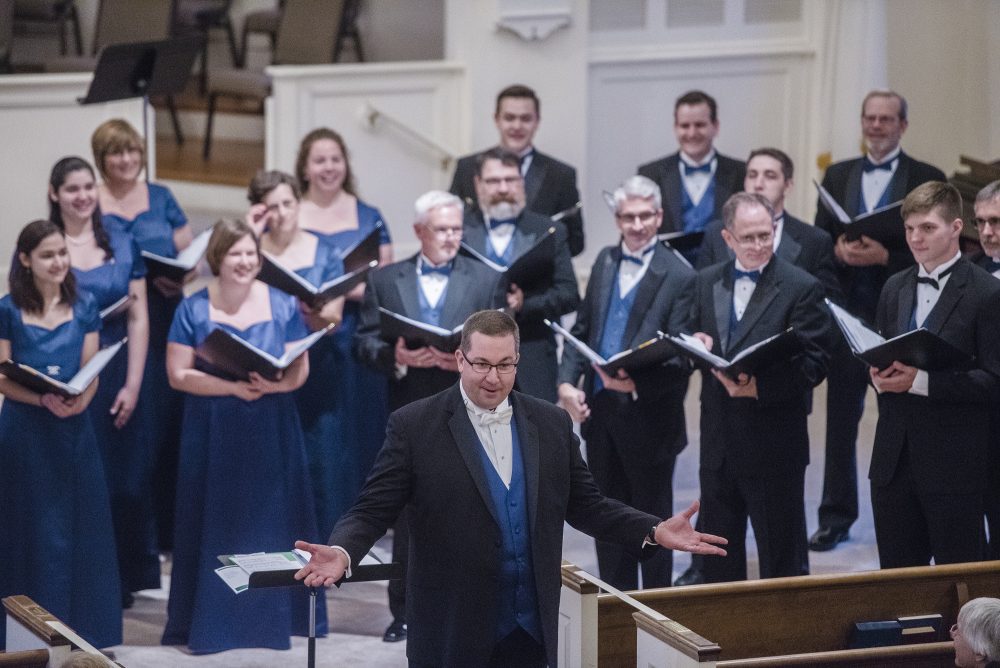 "The Blue Ridge Singers are a real gift to the Shenandoah Valley."
- John D., Winchester, Virginia