Announcing our Spring Concert Series, 2020
"Into Eternity"
We are very pleased to announce our 11th season of concert performances in the northern Shenandoah Valley region, including Front Royal, Winchester, Millwood and Manassas.
The April concert series, titled "Into Eternity", explores a wide range of exciting choral repertoire expressing many different outlooks on eternity.  What will it be like?  What will happen there?  Music from the Renaissance and nineteenth century will contrast American folk songs, Gospel Blues, and new works by contemporary composers as they explore these questions. The music ranges from jubilant, majestic, surreal, introspective, rhythmic and sometimes downright raucous!  Arvo Part's "the beatitudes" serves as the anchor for this collection of repertoire.  Other composers include William Byrd, Charles Stanford, Hubert Parry, David Conte, Carol Barnett and more.   Dan Miller will accompany the choir on the piano and organ.  We will also be joined by a small group of percussionists.  Don't miss this performance!
Friday, April 17, 2020     7:30 p.m.     Front Royal Presbyterian Church,  115 Luray Avenue, Front Royal, VA
Sunday, April 19, 2020     4:00 p.m.     First Baptist Church Winchester, 205 W. Piccadilly Street, Winchester, VA
Tuesday, April 21, 2020     7:30 p.m.     All Saints Catholic Church, 9300 Stonewall Road, Manassas, VA
Sunday, April 26, 2020     4:00 p.m.     Christ Episcopal Church, 809 Bishop Meade Road, Millwood VA
 All performances are free of charge. A $10 donation is requested.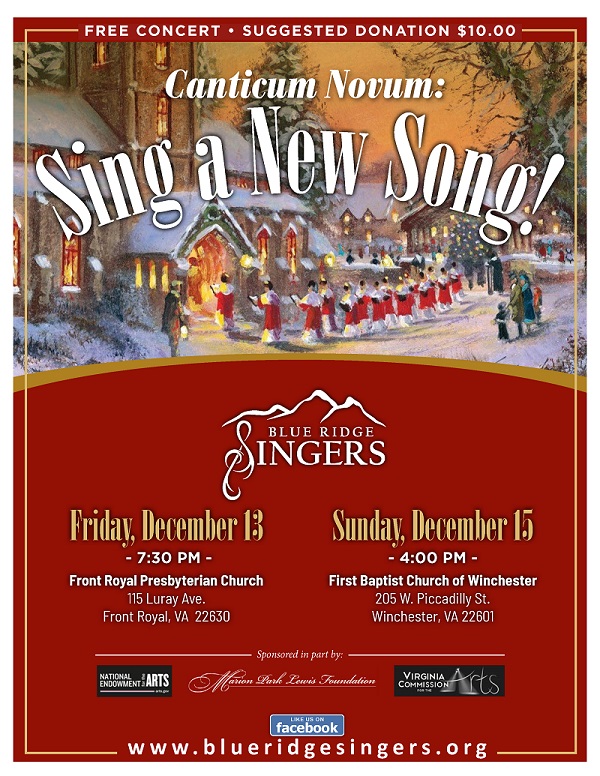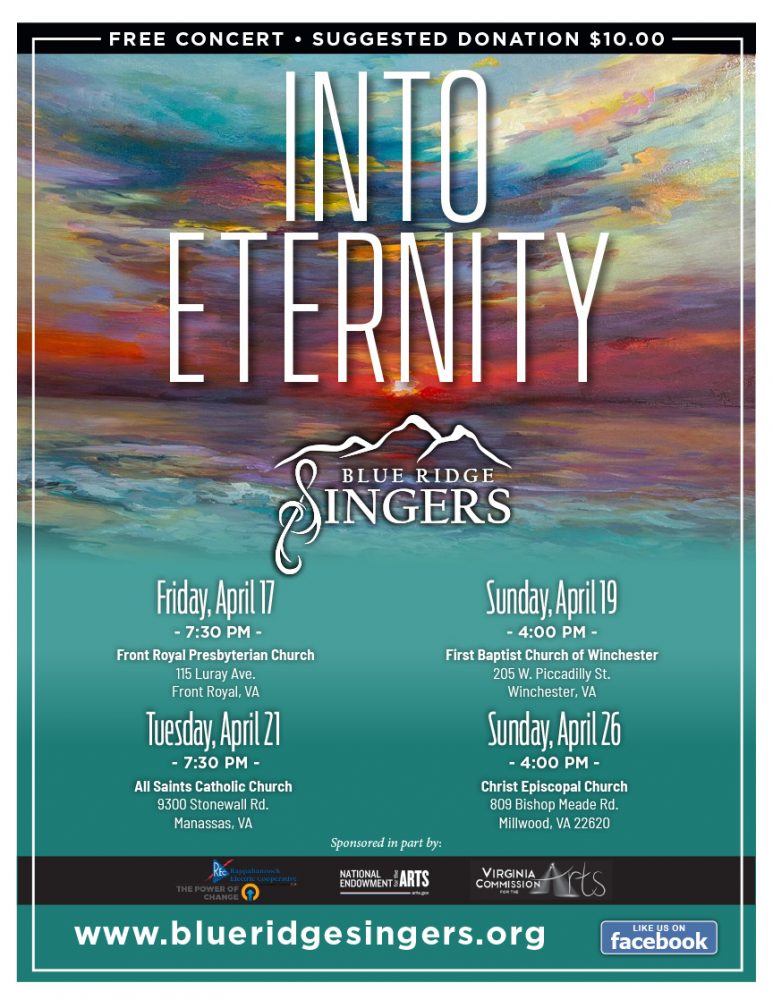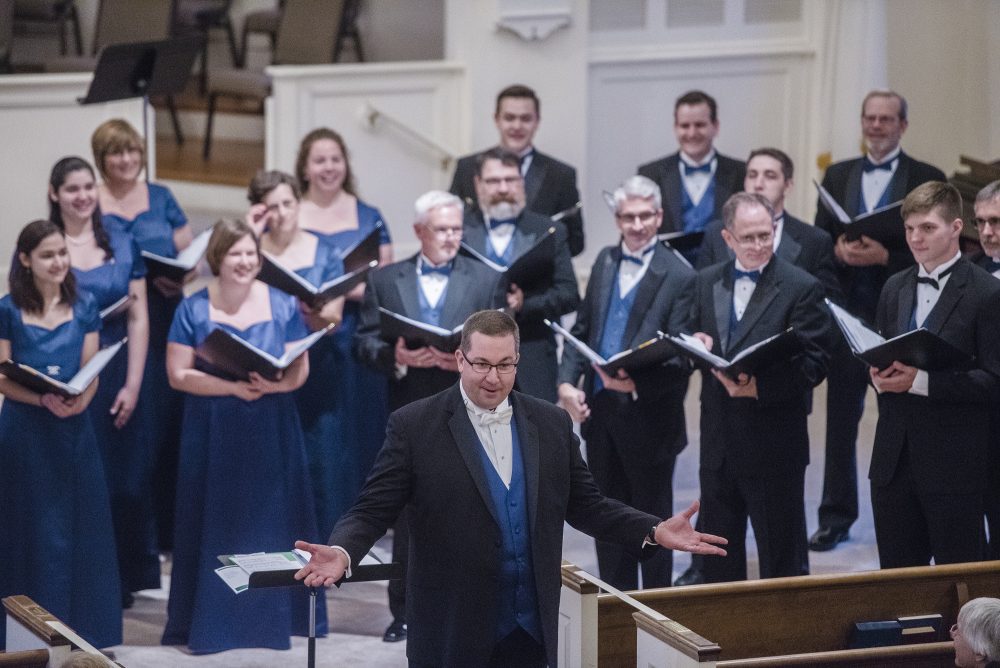 "The Blue Ridge Singers are a real gift to the Shenandoah Valley."
- John D., Winchester, Virginia