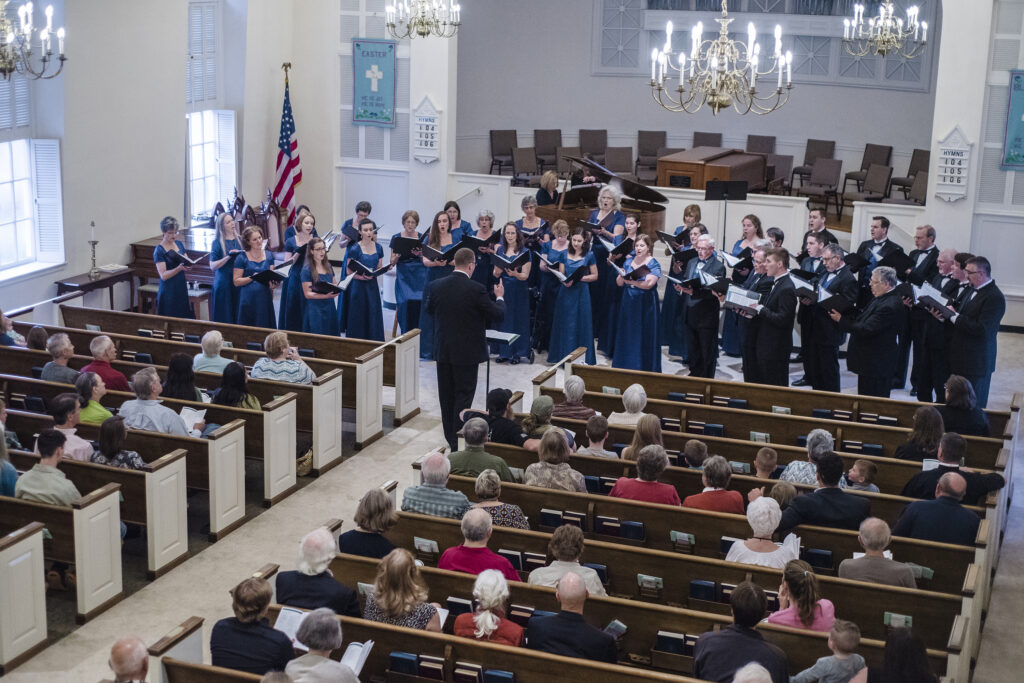 Ready to SING again?
AUDITIONS ARE OPEN!
The Blue Ridge Singers is now accepting applications for all voice parts (soprano, alto, tenor, and bass) for our 2021-2022 season. We are in particular need of tenors and basses.  Whether you are an avid singer or just love to sing, we invite you to audition.  No previous musical training is necessary, but applicants should have some prior singing experience.  We will explore a variety of secular and sacred repertoire from Renaissance polyphony through to the present day.
Rehearsals are on Tuesdays from 7:00 to 9:30 p.m. at the Front Royal United Methodist Church, 1 W. Main Street, Front Royal, VA 22630.
Auditions will be held by appointment, May 1 to June 30, 2021 at St. John the Baptist Roman Catholic Church, 120 W. Main Street, Front Royal, VA 22630.  The ten minute, low pressure audition will cover pitch, range, aural skills and sight reading.  It serves mainly to ensure your proper vocal placement in the choir.
Tentative Concert Dates
December 5, 10, & 12, 2021
April 22, 24, 26, 30 & May 1, 2022
We look forward to meeting you!