Corporate Sponsorships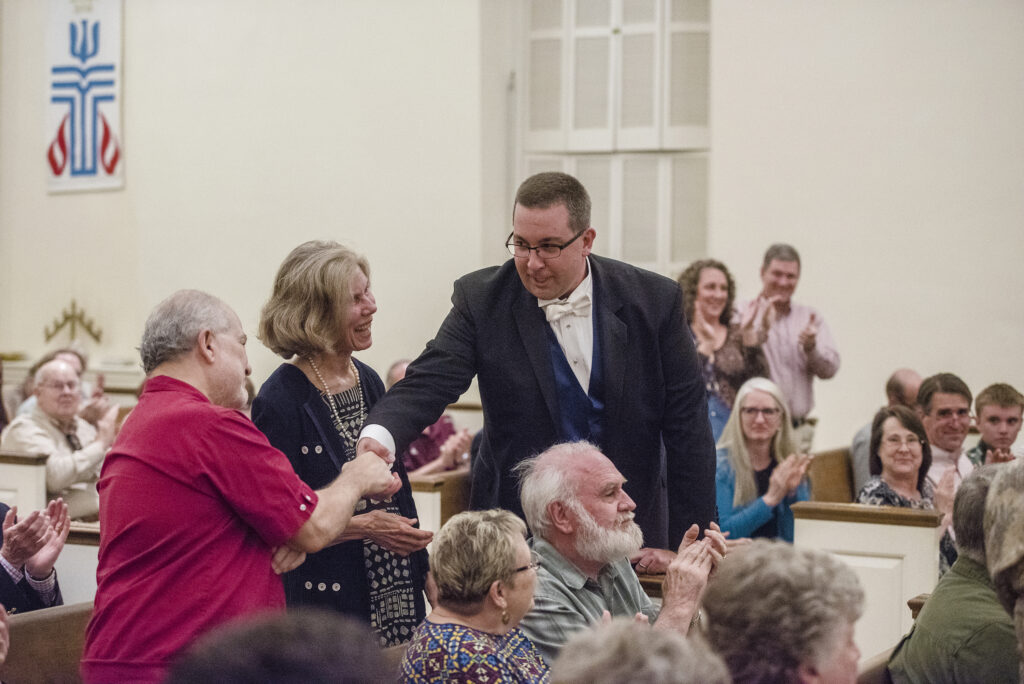 With the completion of our eleventh season last April, Blue Ridge Singers has achieved wide recognition as one of the best music ensembles in the Front Royal/Winchester community. Steady audience growth, increasing business support and many donations from a wide variety of new sources (see News and Community Support, have all translated into making us a viable, dynamic organization.
We would like to invite you to join your colleagues in supporting Blue Ridge Singers as a business-corporate sponsor of our 2021-22 season. Local Front Royal and Winchester businesses have played a critical role in getting our new season off to a solid start. Our corporate sponsors have the opportunity to improve their visibility and community engagement while supporting the musical arts right here at home. Your partnership with us will give your business broader recognition and enable us to continue bringing some of the best, cutting edge choral music to the northern Shenandoah Valley.
It is a major financial undertaking to produce even one performance. The high cost of purchasing music scores, making recordings, producing programs, hiring additional soloists and instrumentalists, providing compensation to our artistic director and accompanist, and many other direct costs formulate a substantial budget for each concert.
If you click HERE, you will find more specific sponsorship information, including suggested giving levels. All corporate sponsors receive:
Reserved seating at season performances
Special recognition in concert programs
A full-page season ad of your choice in programs
Acknowledgement on the Blue Ridge Singers website
Corporate name recognition
In addition, there are many other special benefits at some giving levels, depending on your choice, such as announced recognition at all concerts, the use of the corporate logo on all concert signs, promotional materials, and the website, full-page recognition in season concert programs, and a personal invitation to lunch or dinner and golf with the Artistic Director.
In a typical season, we reach about 1000 attendees at our concerts. If you would like to become a part of our network of sponsors, please contact us at info@blueridgesingers.org.
---
Our 2021-22 season is made possible in part by the National Endowment for the Arts, the Virginia Commission for the Arts, the Town of Front Royal, and the Marion Park Lewis Foundation.
Blue Ridge Singers is a tax-exempt, 501(c)(3) non-profit organization.