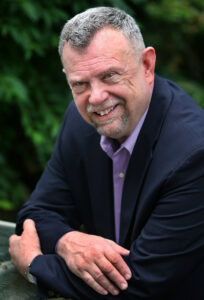 Dan Miller
As a soloist or collaborator, Daniel Miller is equally versatile on the piano, organ, and harpsichord. A native of Western Pennsylvania, Dan studied piano and organ throughout high school. He received a Bachelor of Music Education degree from Shenandoah Conservatory of Music, and later returned to Shenandoah to obtain a Master of Music in Church Music degree, studying organ with Steven Cooksey. Daniel elected to pursue an additional Master of Music degree in the specialized area of Collaborative Piano at Shenandoah, studying piano with Elizabeth Temple. He continues to study piano with Patrick O'Donnell at Levine Music in Washington, DC.
As an accompanist, Daniel has had an active career accompanying choral groups, singers, and instrumentalists. He regularly collaborates with the Blue Ridge Singers, conducted by Dr. Jeffrey Alban, and with Shenandoah Conservatory's Cantus Singers. He has also accompanied the Shenandoah Chorus and Conservatory Choir. Dan frequently accompanies recitals and studio lessons at Shenandoah, and he has been on the staffs and faculties of Shepherd University and the Foxcroft School, and currently serves as a coach/accompanist with the Washington National Opera Institute at American University, where he has accompanied masterclasses by noted singers such as soprano Harolyn Blackwell, baritone Richard Stilwell, and mezzo-soprano Elizabeth Bishop, and others. Dan has also been musical director and pianist for numerous musical theater productions and opera performances.
As a harpsichordist and continuo player, Daniel has performed with the Winchester Baroque Ensemble and with the Piedmont Symphony Orchestra. A church musician since age 12, he has held organist and music director positions at a variety of churches, and is currently organist at the First Baptist Church of Winchester. Dan is also a co-founder of twoResonate, an organ and trombone duo with trombonist James Martin and appears frequently with other instrumentalists and as an organ soloist and accompanist.